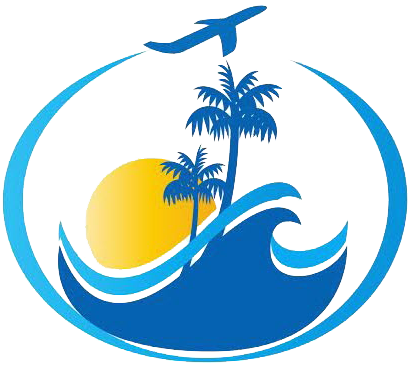 Thank you so much for the opportunity to serve you. We are confirming your reservation and your payment. Please review all the information and make sure you have the correct dates and time then print out your confirmation email and bring it along with you. In any mistakes please contact us by email and we will be glad to assist you.
Don't stop with timeshare people inside the airport. As soon you got your luggage go straight to the exit and look for us.
Your transportation provider will be TAIMENT TRANSPORT. They will be holding the CIELITO LINDO TRAVEL AGENCY logo sign. PLEASE MAKE SURE to look for the sign on shade 10 outside the airport. Call us if you don't see any of our drivers at 1-702-780-1050; 1-760-702-6591.
Our waiting limit time is 45 minutes after the flight has landed. If you lost your luggage please contact us on the above numbers to let us know that you're still inside and we will wait. If we don't hear from you after the normal waiting that means you will be with the salespeople inside the terminal and we will be charging you $ 30.00 USD as an extra fee.
Just as well, if we get there late for you you can get credit for the time you waited.
SJD AIRPORT AIRPORT
Terminal 1: (Domestic arrivals) AeroMexico, Viva Aerobus, Volaris.
Terminal 2: Air Canada, Alaska Airlines, American Airlines, Delta Airlines, Frontier Airlines, Jazz Airlines, Southwest Airlines, Spirit Airlines, Sun Country, Sun Wing, United Airlines, WestJet.– Please let us know in advance of any changes or updates to your flights.
DEPARTURE
– Please let us know of any changes on pick-up time or update the driver when he drops you off at the hotel or 48 HRS IN ADVANCE ( NO HOTEL CONCIERGE PLEASE ) to check availability on schedules that day. Just as well we may be 20 minutes early please be punctual. If you get out late from your pick up we will charge you an extra fee of 30.00 USD.
Local Number Mobile Operadora Turistica Cielito Lindo S de
R.L de C.V Mobile  624-191-8466 ; Taiment Transport S.R de C.V
– US number 1(702)780-1050; 1(760)702-6591.
SCHEDULE OF PICK-UP PER ZONE


* Zone 1 – [ 2-1/2 ] two and a half hours before departure time.




* Zone 2 – [ 2-1/2 ] two and a half hours before departure time.




* Zone 3 – [ 3 ] three hours before departure time.




* Zone 4 – [ 3 ½ ] three and half hours before departure time.




* Zone 5 – [ 4 ] four hours before departure time.




* Zone 6 – [ 4 ] four hours before departure time.

If you add a shopping stop to your reservation, the stops will be in the closest stores depending on the area/zone you're currently staying. La Comer, Selecto, Fresko are the first options for Zone 1, 2 & 3. Zone 4 La Comer & LEY for those near Diamante & Rancho San Lucas.
Due to the New Federal Regulation at the Airport, all Transport Company are not allowed to have Alcohol inside the Vehicle. So we will only provide water.
Reservations Requirements: Our service is only provided to those passengers with advance reservations. Due to government regulations, we require a minimum of 48 hours before arrival or departure to accommodate most individual transfer reservations; groups 7 days before arrival. Vouchers are issued for each reservation and e-mailed the same day payment is received. Service will be provided ONLY with a voucher on the date and to the number of passengers specified in the voucher. Therefore, the passenger MUST present the corresponding voucher. No other document will be accepted for the service to be provided.